Bonjour-Hi, everyone!
As promised in the previous post, in this article I will share the story of how I've visited Niagara Falls in only one day. Regardless of where you are at the moment: In Canada, the United States, or any other country in the world – this Niagara Falls itinerary is your must have. Let's start!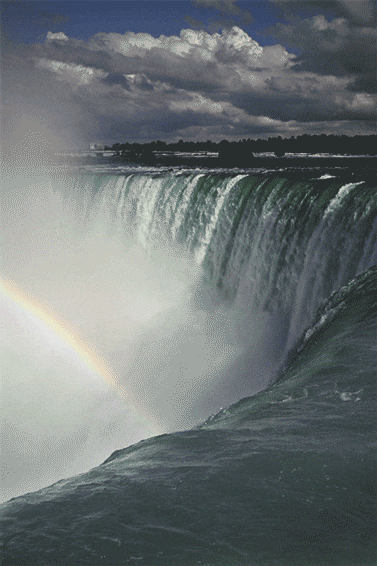 Last May, I was having my pre-summer vacations in Toronto with my family (but we will talk about it in the later "Toronto in one-day" post), when we decided to see Niagara Falls. For those, who have not heard about this "Eighth Wonder of the World" – Niagara Falls is the combination of three waterfalls, which together form the glorious border, separating USA and Canada. Although Niagara Falls can be observed from both sides, the best view on all of the three marvellous waterfalls opens up from the Canadian side. The most convenient way to reach the Falls would be departing from Toronto. For those, who do not wish to rent a car, there is a shuttle bus, which takes you directly to Niagara, which is a really nice way to avoid paying parking fees (which are incredibly high in Canada).
Here is an average travel time by car for those, who reside in Canada:
Toronto – Niagara Falls (1.5 hours)

Ottawa – Niagara Falls (5 hours)

Montreal – Niagara Falls (6 hours)

Edmonton – Niagara Falls (33 hours)

Vancouver – Niagara Falls (40 hours)
Well, here we are – The Glorious Niagara Falls!
The #1 destination in our list of tourist attractions was Niagara Falls Promenade. We walked along the brink of the falls, at the same time admiring the marvellous view that opened up. The best news is that it is absolutely free for everyone to observe the waterfall. You can take pictures super close to the waterfall at no cost at all.
Destination #2 is for true adventure-lovers, who can take the famous Hornblower Niagara Boat Cruise.This boat takes you right under the waterfall, and showers you from head to toe. If you are planning to try this voyage, make sure you are travelling during an appropriate season, to avoid frostbite. The best time is late spring to early fall when temperatures are not too low. You are also given a raincoat, although, there is nothing that can help you when you are under the falls.
FYI: The Boat Cruise is $26 per person, and if you are traveling during the summer season, be ready for super long lines.
To reach the destination #3, you must take an elevator, which takes you down to the  "Journey Behind the Falls". There, you can observe the Niagara Falls from as close as possible, by walking through a narrow tunnel ($17.30 per person).
If you are planning to leave late in the night, as the evening starts to set, take the Falls Incline Railway funicular, which takes you to the highest point of Niagara. Prepare your IDs for the well-known Fallsview Casino, which is located right at the top of the city. There are also many restaurants, cafes, and clubs, which you can visit, as well as participate in wine-tasting tours. You can also have Niagara Night Tour with Dinner & Cruise, which is approximately 4 hours and costs $185 per person.
In the downtown, there are lots of attractions too, such as Niagara SkyWheel, Ripleys, Frewin Magic Show, Marine-land Theme Park, Zip-line to the Falls, and Niagara Outlet. We enjoyed walking around the city and visiting every single store, which was on our way. All of them were decorated and created the feeling that we were at the centre of the Disneyland.
This is the list of things to do in Niagara Falls, which can be achieved in only one day! Niagara Falls is a magical spot, which attracts thousands of tourists per year. By choosing the best time & company, this place will give you most unforgettable moments. Plan ahead & subscribe to know more about Canadian sightseeing!
A Bientôt!
SaveSave
SaveSave