Recently, I have read few books, all of which were related to the spiritual growth. I have enjoyed one more than the other, and, somehow, realized that India means more than just a country to me. It is the place where the humankind evolved, the place where one can truly find the purpose of his life. Discover the key to the eternal joy, love and peace, which, in fact, already reside within you. The only thing that matters then is – how do you realize it? Rather than discussing what I have learned over the last few weeks, I'd share the reasons for my passion for India. 
---
"Sa Prathama Sanskrati Vishvavara" — the first and the supreme culture in the world. India is an Eastern country, which has become extremely popular over the last century, especially due to tourists coming from all over the world. The trend towards the "older" civilizations has been increasing lately, and it becomes noticeable when looking at today's fashion, music, and film industries, which borrow their styles from the late 80s. People run from rural areas to live in urban zones, which, they believe, are their only chance for personal freedom. I agree that there are much more ways to realize your potential in developed countries rather than in LEDC. The question is: do people, living in the developed countries, have more freedom, rather than those leaving in the less economically developed? The basic freedom rights which include the power to vote and have same-sex marriage do not mean that you possess the freedom. This may, however, make you happier in life, but this is not what you truly need. People deserve to live in an infinite peace with themselves. People deserve to be free of labels, such as "woman", "gay" or "poor". People deserve to forget once and for all the terrifying meaning of "war", which creates chaos around the globe. Why do we only rest in peace? Why don't we live peace too? This is exactly what gurus manifest in Eastern cultures, as a true definition of happiness. And this is the first, and the most prominent reason for my passion for India – the country, where till now, people teach their children the things they will actually need in their lives. This is the exact reason why 1 out of 10 Americans today travel to India to learn these teachings. 
---
Coming back to today's topic. The first thing that has inspired me to travel to India is yoga. I first tried this practice about 4 years ago, and I've quickly realized that this is what I enjoy. Today, most people engage in yoga because of its increasing popularity, "healthy lifestyle", and another way to lose weight. For me, yoga is something performed completely on a spiritual level, something accomplished by my inner Being, not just one's body doing exercises. It is the process of the soul rejuvenating, in order to be able to generate more & more love with each practice. It is what helps one grow, and connect the body & the soul as a whole. I also love listening to Indian music and mantras whilst doing yoga. Not that music which is featured in Bollywood films, but rather the real, traditional Indian music. And I dream of trying a spiritual practice in a zen garden one day. 
---
Another factor which has made me curious about India is its people. For those who are not familiar with Jaggi Vasudev – it is a spiritual leader, Indian yogi, and mystic. He is the founder of the Isha Foundation – a non-profit organization which practices yoga and free guided meditation around the world. This person has motivated me to become better in every sense. His wisdom has motivated me to encounter and read the most powerful books in my life. His learning has motivated me to grow as a person & plant the seeds of happiness and love into my mind, leaving no space for anything opposite. Sadhguru has its program called "Mystic Eye" scheduled for the 24th of March, which is going to be held in Toronto, and, hopefully, I will finally listen to him not only through his videos but in the real life.

---
Do you also dream of visiting some special place? Leave your comments below and subscribe to stay tuned for new posts.
And I believe that one day, our Earth will once and for all, achieve an infinite and eternal state of peace, joy and love for each & everyone.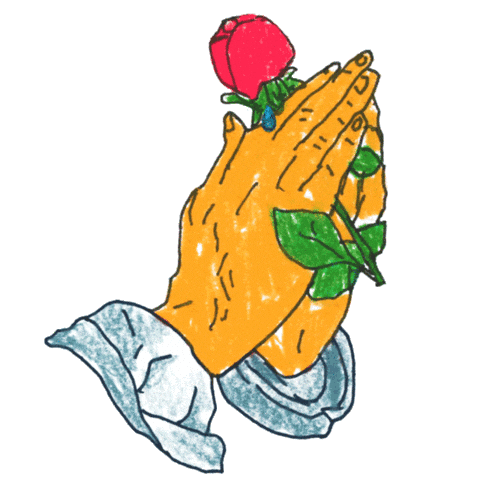 Namaste. 
SaveSaveSaveSaveSaveSaveSaveSave