Bonjour-Hi everyone!
Guess who is back! Now, when I am finally done with all of my finals, I can once again write & share. 
As I have already mentioned in one of my previous posts, I had a trip from Montreal to Toronto this March, to visit Sadhguru's Mystic Eye Event.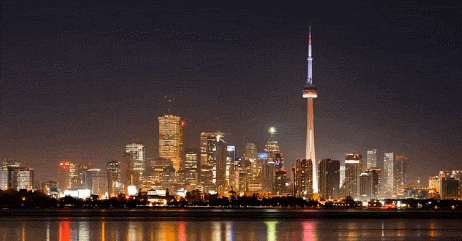 I was truly lucky, as I have visited Canada's "Big Apple" during its best period – the sun was shining, the sky was brilliantly clear, it was actually springing. 
We have our family friends residing in Toronto, so it was not my first visit, however, there is always more & more to see in this beautiful city, even after multiple stays. Even though Toronto and Montreal are both in Canada, and you may think that culture and traditions should be the same throughout the country, they are very different. First of all, Toronto is located in Ontario – an English-speaking province, whereas Montreal is a part of Quebec – a French-speaking community.  You might imagine how different are the views, culture, beliefs, and, after all, language dialects, between French and British. 
Whether you'll like Toronto or not depends on you. Toronto is Canada's Big Apple, in other words very similar to New York City. Montreal is Canada's French capital, with a mix of Europe and America at once. If you are a fan of large, lively and industrialized areas, then Toronto is your best choice. If you prefer a quieter and more modest environment, then go for Montreal. I love living in motion, cities which never have a chance to sleep, therefore, Toronto is one of my favourite destinations.  
Coming back to the story itself, I have travelled to Toronto from Montreal's Central Station, and the trip took me 5 hours in total. It should be mentioned that trains in Canada are highly innovated, and the time runs fast with beautiful views, friendly and chatty conductors, and tasty snacks. 
As soon as we have arrived at Toronto's Union Station, we headed to Enercare Center, where the event was held. 
We could hear Indian music playing literally whilst standing in the queue.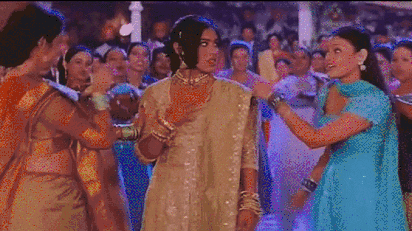 The exhibition hall was enormously large, with about 5,000 people attending the event. Luckily, we arrived just on time, and as soon as we found our seats, Sadhguru showed up on the stage. Although I was imagining the Mystic Eye event as somewhat different, with people asking questions and receiving wise answers from the guru, it was still useful to attend this in the real life. The lecture lasted about 3.5 hours and finished with Sadhguru coming off the stage and shaking hands with people who attended the event. 

Our next day was pretty intense as well. The goal of the day was to visit the famous CN Tower located in the heart of Toronto. Since we heard numerous rumours about crazy queues over there, we left the hotel as soon as we had our breakfast. 
FYI, we did not use Uber on any of the days of our stay, neither have we bought the public transport pass. It is pretty straightforward for all tourists arriving in Toronto to reach anywhere in the downtown on foot (as long as your hotel isn't somewhere outside downtown). Moreover, only by walking through the city districts you are truly able to explore Toronto. 
Another quick fact, there we no queues at CN Tower, so don't worry next time you want to visit it. And even with all the crazy queues, it is totally worth it. 
CN Tower is not the only amazing thing about Toronto. If you are looking for a place to shop, then this city should definitely be on your list. With one of the biggest shopping centres, Toronto Eaton Centre fits 235 stores and services. And sells gorgeous bouquets.
Unfortunately, I have stayed in Toronto only for 3 days, but I hope to visit this beautiful city once again, as there is so much more to see. 
What about you, is there anyone who is currently residing or visiting Toronto? Or maybe dreaming to visit this city? 
Leave your comments below and subscribe to my blog to hear more! 
A Bientot!